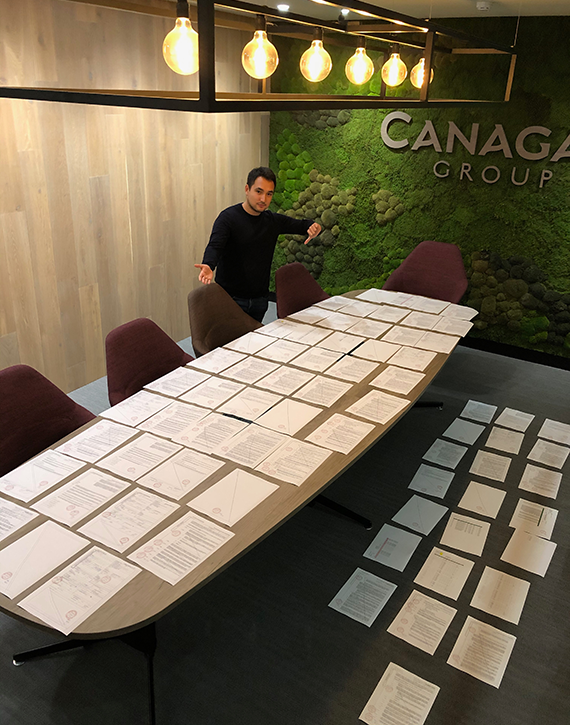 Post-Brexit red tape is causing massive problems to UK pet companies, according to Canagan Group managing director James Milbourne.
James said new regulations imposed under the EU trade deal secured by the UK were proving both costly and time consuming.
James posted an image on social media, showing 72 pages of documents that need to be completed in order to send an order to one customer in the EU.
"This is the paperwork required to send one order to the EU now. Previously zero," tweeted James alongside the picture.
He also said his company was having to pay an additional £100,000 a year in veterinary inspection fees.
"This is very annoying and costly for an established business like us. It's crippling for a small company," added James.
In the tweet he said he had emailed MP Greg Hands, the Minister of State for Trade Policy in the Department for International Trade, but hadn't received a response.
But the MP later retweeted with the following: "I checked back and we have responded. But more to the point, looking forward, am happy to meet on Zoom to see how I can help."
James has confirmed to pbwnews that he has now arranged a Zoom meeting with Greg Hands for Friday next week (March 12), when he'll be arguing for a simplified health certificate with the EU.
"That would be great ,and perhaps government support towards vet fees."
James' tweet attracted 14.1k likes, 790 comments and 5,800 retweets.