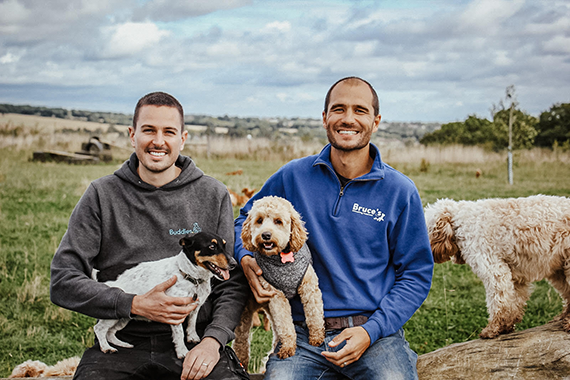 Doggy day care provider Bruce's has taken ownership of Buddies as part of a wider plan for expansion across the UK. The acquisition brings the total number of Bruce's sites to eight, with further openings planned for next year.
All current Buddies staff have been retained as part of the deal and Buddies will continue to operate independently under the Buddies name during the transition period. During this time, Buddies founder Tom Senior will be staying on to assist Bruce's to ensure a smooth handover.
The acquisition comes after a busy 18 months for Bruce's, with the opening of five new sites throughout the South East, in Tunbridge Wells, Horsham, Ditchling (Brighton), Woodcote Green and Wellington Country Park. The addition of Buddies to its portfolio will see its services expand to North West London and Hertfordshire as its eighth centre prior to wider expansion in 2022.
PROUD
Bruce's owner and founder, Bruce Casalis, has worked closely with the Department for Environment, Food & Rural Affairs to set the licensing regulations for the doggy day care industry.
Tom Senior, owner of Buddies, said: "As I know Bruce personally, I know that he and the rest of his team, like us, have the best interests of the dogs at heart.
"I am extremely proud of everything that Buddies has become and achieved over the years, the absolutely wonderful and caring team of people we have and all of the joy we bring to our dogs' lives. I'm delighted that Bruce's will be taking over the steering of the ship alongside our existing team."
Bruce added: "This marks the next phase of growth in our journey. We're really excited about the prospect of being able to take the Bruce's philosophy and ethos to even more dogs and their families.
"Having known and worked closely with Tom over the last eight years, his passion and dedication to dogs makes this the perfect fit and we can't wait to welcome Buddies to the Bruce's family."