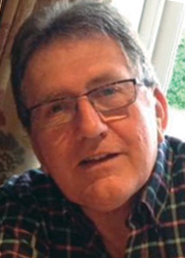 Johnson's Veterinary Products has reported the sudden death of one of its hugely respected and well-liked area sales managers, Richard Williams.
Nick Franks, of Johnson's, said that Richard died in hospital on September 24, after being taken ill the previous day while on business.
The area sales manager for the south east of England, south London and south Oxfordshire, Richard began his career with Johnson's in 2002, after considerable sales experience.
Nick said: "He was a very valued member of the sales team, playing an important part in the continued expansion and development of Johnson's range of pet care products to the independent pet trade.
"His salesmanship and professionalism will be sadly missed and remembered by his many customers and friends in the trade, and especially by all his friends and colleagues at Johnson's."