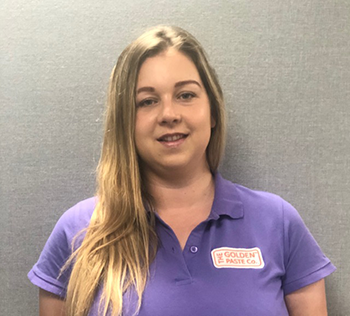 Turmeric supplement specialist The Golden Paste Company has strengthened its rapidly-growing team with the appointment of customer service and sales consultant Hannah Kitching.
A keen horse rider and the owner of 17-year-old Geordie, Hannah enjoys competing in show jumping as well as spending time schooling and hacking.
Hannah has focused her career on customer service and has worked in both the country clothing sector and equine nutrition before joining The Golden Paste Company.
Hannah said: "I have owned Geordie since he was a yearling and I really enjoy the time I spend with him, both looking after him and riding. He has TurmerAid daily so I know first-hand that the products are excellent.
"I have always enjoyed working in customer service and at The Golden Paste Company I am involved in many aspects of the business which is really varied and interesting."
The Golden Paste Company is proud of their effective products that have made a difference to humans and animals by supporting joint health, digestion, skin and coat, mobility and general wellbeing.