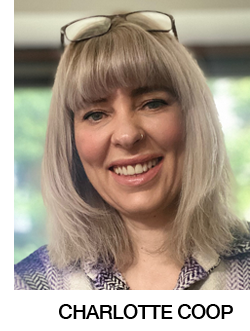 Charlotte Coop has joined T Forrest to head up its marketing operations.
Charlotte will be responsible for conceiving and executing marketing strategies and tactics to drive growth. In addition, she will be responsible for the overall T Forrest brand development and messaging.
Sales director Dan Wallbank said: "We are really excited for Charlotte to join the team. She comes with a wealth of experience, and a reputation for delivering creative marketing strategies which will allow us build on the strength of the T Forrest brand."
CIM-qualified with more than 25 years of marketing experience, Charlotte joins T Forrest from the commercial vehicle sector where she served as head of marketing, responsible for developing and implementing a number of award-winning marketing strategies.
"I'm so excited to be joining the team at T Forrest," she said. "The passion for what they do really shines through.
"This is a great opportunity for me to lead the marketing activities of one of the leading pet treat manufacturers, working with the team to build innovative and creative marketing strategies to help future growth. This is my dream job, doing what I love and, as a pet owner, it's an industry that is close to my heart."
Charlotte said it had been a busy few weeks with the launch of T Forrest's new trade area where customers can access real-time stock levels and trade pricing and get next day delivery, helping them throughout the current pandemic restrictions.
The North West company has also launched a new range of premium coconuts that said had been well received by customers.