A new equestrian industry accolade – the BETA Roy Burek Hat Fitter of the Year Award – has been launched by the British Equestrian Trade Association.
The award is designed to celebrate excellence in riding hat fitting and recognise the skills and knowledge of trained individuals who go above and beyond to ensure that customers receive an exemplary service.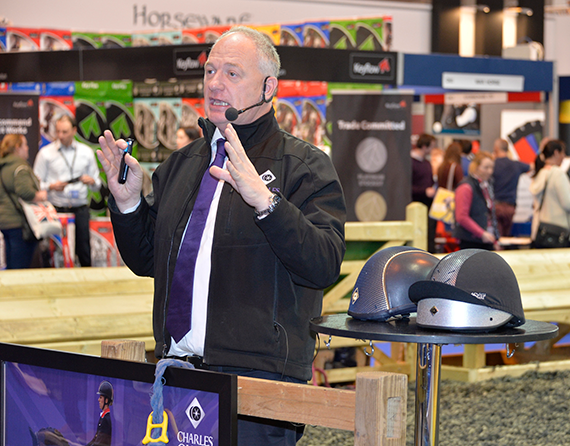 This year, the award has been named in honour of the late Professor Roy Burek, former Charles Owen managing director and chairman, who made significant contributions throughout his life to rider safety, as well as playing a key role in establishing hat fitting as a profession.
"Roy believed shop-based retailers were crucial in helping to ensure that riders get the best possible fit for their hats and that it is essential they have access to expert, independent training," said BETA executive director Claire Williams.
"Backed by his convictions, Roy was instrumental in developing hat fitter training with BETA in the early 1990s and remained a loyal and dynamic supporter. He was always keen to endorse the independent nature of BETA training and lectured on many of our hat fitting courses, so we are delighted that this award bears his name."
Retailers are invited to nominate one member of staff – believed to be the store's best hat fitter – for the award. Customers can also nominate the hat fitter they feel has offered them the best fitting experience over the past 12 months.
The award is open to both BETA members and non-members. Nominations can be made at https://tinyurl.com/y4ro8pqu. Alternatively, a form can be downloaded from the BETA website, beta-uk.org, and sent to the BETA office. In addition, consumers can visit one of BETA's many retail members to collect a form in-store.
The deadline for nominations is 31 October. Preliminary judging will follow, with those shortlisted judged at BETA International 2021, which takes place from 24 to 26 January at NAEC Stoneleigh, Warwickshire, where the award will be presented.
For further information on the award's judging process, please visit beta-uk.org.