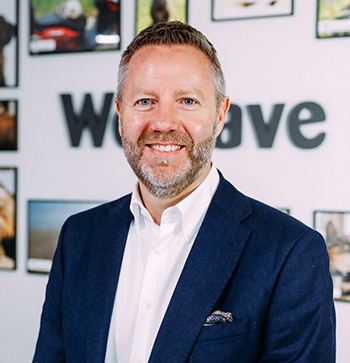 Pets at Home CEO Peter Pritchard is stepping down from his role with the company after spending 11 years in the business.
The move, which will take effect next summer, follows as successful turnaround of the business, in which he developed and implemented the group's pet care strategy, in support of its ambition to become the best petcare business in the world.
Pritchard will remain fully engaged in his role until late May 2022, to oversee the presentation of the group's 2022 preliminary results to investors and to ensure a smooth transition period to his successor.
The search for his suitable successor has commenced across internal and external candidates, and a further announcement will be made in due course.
Pritchard said: "I have loved my time at Pets at Home. It is a privilege to lead such a talented and passionate group of colleagues on this journey and I am incredibly proud of the results we have collectively achieved.
"We are the market-leading pet care business which, supported by a highly capable executive management team, has really good momentum and is primed to continue growing its share of market for many years to come.
"Having completed everything that I set out to achieve in 2018, next summer is the right time to take well-earned rest and to hand over the reins to a new leader who will continue this journey in becoming the best petcare business in the world.
"I would like to thank the board for their support, and I look forward to maintaining the strong momentum in the business through the next few months and working with them to find and appoint a suitable successor."
In the four years since his appointment as CEO, Pets at Home's share of the pet care market has grown significantly and its market capitalisation has increased almost fourfold, with the exceptional progress being made recognised externally through numerous awards including Transformation of the Year (PLC Awards 2020) and Best Place to Work and Best Retailer (Retail Week Awards 2021).
Underpinning this turnaround and Pets at Home's future growth has been strong investment in capacity and capability, creating a best-in-class data capability around an award-winning VIP loyalty club of more than 6.5m active members and, more recently, the £20m investment into building a unique, proprietary digital interface that seamlessly connects the group's ecosystem of products and services for customers across all channels.
The opening of a purpose-built, highly automated warehouse in Stafford in 2023 will enable a significant further increase in capacity and productivity to serve the UK's growing pet population, and the development of the new pet care centre format is the cornerstone of the group's revitalised physical estate.
Ian Burke, chairman of Pets at Home, said: "I would like to thank Peter for his significant contribution to Pets at Home since becoming CEO in 2018. His tireless work and dedication as leader of this great business has given it a very firm foundation for growth long into the future, for which we are all very grateful. We will all be very sorry to see Peter go, and he will leave us next summer with all our best wishes."