The directors of the German Pet Trade & Industry Association (ZZF) and the supervisory board of WZF, organiser of the leading international trade fair Interzoo, have appointed Gordon Bonnet as managing director of the association and its subsidiary WZF from January 1.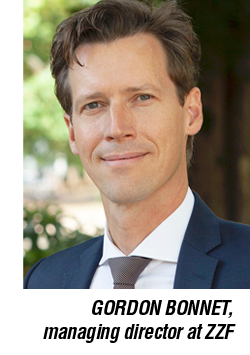 The 47-year-old lawyer, business mediator and journalist was a familiar face at chambers of industry and commerce from 2000 to 2019.
He origially worked as worked as a press officer for Frankfurt's chamber of industry and commerce before spearheading communications and taking a seat on the management board at Wiesbaden's chamber of industry and commerce.
Gordon was also involved in bodies connected with the Association of German Chambers of Industry and Commerce in Berlin. In his last position, he was a member of the management board at a creative agency that focused on live communications and creative consulting.
"ZZF and WZF's core mission pledges responsibility and to provide education and added value, all of which are particularly important to me," he said. "I look forward to working with the board, employees and the many volunteers on the committees and expert panels.
"Our goal as a team is to come up with powerful stimuli to strengthen the pet industry. This applies to our political work as well as to providing customer-driven service for our members, who are currently facing huge pressures."
Gordon, who has three children and lives with his family in Wiesbaden, added: "I have been fascinated by animals since I was a child and grew up with a parrot, budgies, goldfish, turtles and a cat. Pets are not only adorable creatures and companions, but they also reveal the fascinating side of nature."