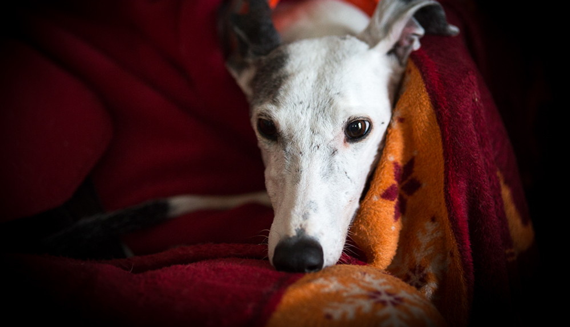 The Kennel Club has welcomed news that tighter regulations on the sale of fireworks and when they can be set off will be recommended to Scottish Parliament in the New Year.
The organisation says this will lead to a less stressful 2021 for thousands of dogs, following its campaigning, lobbying events, consultation responses and MSP engagement on firework restrictions.
The Kennel Club has consistently advocated for Scotland to take action on fireworks to protect dog welfare, from its Holyrood Dog of the Year 2019 event, organised to raise awareness of the impact of fireworks on dog welfare.
It recently found that 62% of dog owners in Scotland notice a change in their dog's behaviour during fireworks, including showing signs of anxiety and fear.
DELIGHTED
Ed Hayes, public affairs and policy manager at The Kennel Club, said: "Following our response to the consultation on the matter, The Kennel Club is delighted that tighter regulations on both the sale of fireworks and the times when they can be set off in Scotland will be recommended to Parliament, and the proposals put forward this week by Scotland's Minister for Community Safety are certainly a step in the right direction.
"As the largest organisation in the UK dedicated to dog health and welfare, we are pleased our concerns about the impact of fireworks have finally been heard, alongside all those who care about dogs. We have long-campaigned for tougher fireworks restrictions – limiting them to licensed, public occasions and organised events due to the negative impact on animal welfare and safety.
"The loud bangs, bright flashes and strange smells can be hugely distressing for our much-loved pets and can make them behave unpredictably, often with tragic consequences. Restrictions, like those outlined in these proposals, would help to limit this.
"We look forward to further collaboration with the Scottish Government on the legislation outlined, and how it will progress, work in practice and be enforced, in the New Year, and urge other nations to follow Scotland's lead on fireworks restrictions, for the sake of the nation's pets."