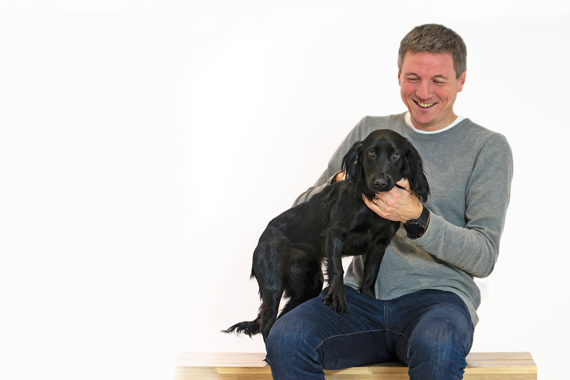 House and pet-sitting business TrustedHousesitters has appointed travel industry executive Mathew Prior as CEO.
Mathew, a former MD of niche travel businesses at Travelopia and TUI, has two decades of expertise in leading digitally-focused global leisure brands including Crystal Ski, Le Boat, Sunsail and The Moorings.
His appointment comes as the global pet services industry undergoes unprecedented expansion – with the market now valued at £140 billion.
TrustedHousesitters has experienced YOY growth of 50% since 2017. This is alongside a recent 70% surge in customers in the US, its largest and highest-growth market.
The platform, which currently has 80,000 members around the world, connects pet owners with like-minded sitters who provide free in-house pet care in return for a place to stay.
To date it has facilitated more than four million nights of house and pet-sitting globally.
NEW CHAIRMAN

Alongside Mathew, TrustedHousesitters has also appointed James Hamlin, former MD of TaskRabbit Europe, as chief growth officer; Natalia Avdeeva, former digital product VP of WikiTribune, as chief product officer; and Martin Poole, former group financial controller of Inspiring Learning, as chief financial officer. They will join Will Ogden, chief technology officer, to form the senior leadership team. Cath Keers has also joined the TrustedHousesitters board as chairman. She has held previous non-executive director positions at Funding Circle and Sage and is currently chairman of the B-corp product design studio us two.
Cath said: "We are delighted to announce the appointments of Mathew, James, Natalia and Martin to their roles within TrustedHousesitters' executive management team. Together they bring a wealth of experience in travel and consumer technology."
Mathew said: "I'm truly thrilled to be joining TrustedHousesitters at such an exciting time in its growth and I believe we're only scratching the surface of the market opportunity. With my direction and the new executive management team, I'm confident we will continue to drive growth across our key markets, providing an innovative solution to a problem millions of pet owners face. I'm looking forward to taking TrustedHousesitters to the next level."
TrustedHousesitters was acquired by Rockpool Investments in October 2018.