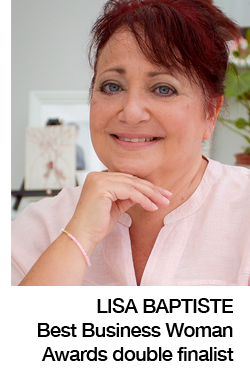 The entrepreneur behind two pet businesses has been shortlisted for two awards following a change of career prompted by the pandemic.
Lisa Baptiste, who runs two pet-related companies – the Perfect Pet Nanny and Mooch & Gander, an online pet product marketplace – has now been shortlisted for both the Best Business Women Awards and the Animal Star Awards.
When the pandemic hit Lisa, who started The Perfect Pet Nanny seven years ago, realised that with her clients being unable to travel and with many working from home, bookings for her pet care services would be severely affected.
Lisa began working on an idea she already had in mind, for planet-friendly pet products, and launched moochandgander.com along with her husband and business partner, Ray Baptiste.
She said: "The silver-lining to the covid cloud has been having the opportunity and time to pivot my business and build a platform, similar to Etsy, but purely for pet-related products."
Initially Lisa found entering the awards daunting but she was helped along the way and has now been chosen as a finalist in the Best Customer Service category of the Best Business Woman Awards and finalist in the category of Best Pet Related Business/Online Store in the Animal Star Awards. Both awards are being held in late March.