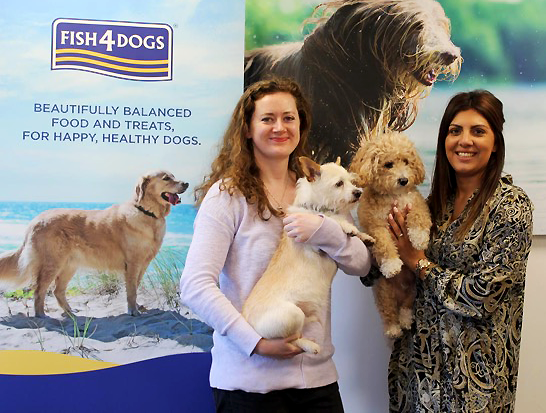 Fish4Dogs has created a new team to focus on new product development and review product life cycles to support growth plans.
The new Global Product and Supply Department has led to two promotions from within the premium pet food company, plus a new member of staff who will be recruited this month (January).
Until this year, NPD has been undertaken as part of existing work-flows across the multiple departments. But with greater emphasis on customer segmentation, with channels and countries, more active management of these areas has led to the formation of the team.
Melissa McCorkell Croad has been promoted to the role of head of global product and supply and reports directly to CEO Graham Smith. Melissa will lead the team to deliver 'world class' products, keeping up to date with market trends and working with suppliers. She has responsibility for global product strategy and the portfolio of products.
NEW PRODUCTS
Annabel Battersby has been promoted to technical manager, reporting to Melissa. Since joining Fish4Dogs in 2017, she has quickly become the 'go-to' person for technical information and will lead on all technical requirements including product and packaging.
This involves providing technical expertise to the development of new products, including Fish4Dogs' recipes and innovation of ingredients to grow the product portfolio. She will be the primary link for suppliers on technical product requirements and will drive improvements to existing products.
A new position is being created for a product portfolio manager, who will also report to Melissa. This role will be responsible for Fish4Dogs' global product portfolio and lifecycle while keeping close to changes in market trends. Melissa and the product portfolio manager will use market trends, customer needs, and competitive positioning to develop preferred product offerings, and will translate trends and learnings into product ideas, carefully considering product positioning and price.
Fish4Dogs is a specialist supplier of premium fish-based pet food established in 2004 and based in Rushock, Worcestershire. It employing 45 people, supplies UK pet owners and pet shops and exports its principle brands – Fish4Dogs and Fish4Cats – to 34 countries worldwide. The company has subsidiaries in Norway and Benelux.