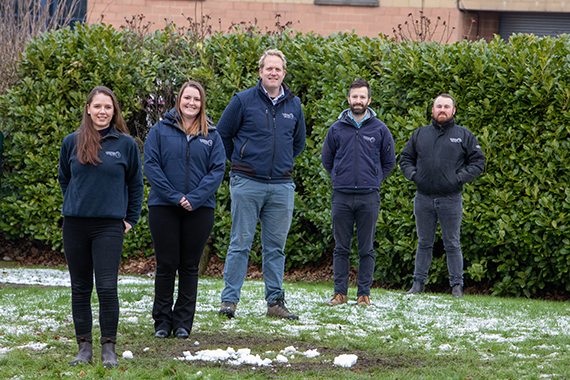 A veterinary clinic that looks after 15,000 of the North East's horses, ponies and donkeys has expanded with a new-look veterinary team.
While there are still some familiar faces at Durham Equine Practice, based at Durham Gate, in Spennymoor, there is a new clinical director at the helm and two new additions to the team.
James Emson, an experienced equine vet who has been working at the practice as a locum for three years, has stepped up to e bclinical director and will lead a team of five vets.
He replaces Nicola Mason, who has left the practice after five years. For many years, James ran his own practice, which joined forces with Durham Equine in 2017.
He has been joined at the practice by Lester Grant, who has become a permanent member of the team after also working as a locum. Lester, who has a Certificate in Equine Medicine, also has experience of working as an emergency vet in racing, point-to-point and eventing.
Ruben Morris-Brown recently joined the practice after graduating from the Royal (Dick) School of Veterinary Studies at the University of Edinburgh.
And Kathryn Douglass joined Durham Equine this month after three years as an equine vet at a practice in Northumberland, and is enjoying returning to her home area.
EXCELLENT
All four join Kyle Tindall-Read, who has been working at Durham Equine since 2017 after qualifying from the University of Liverpool.
James said: "We have an excellent team, which is very enthusiastic and keen to do well to provide outstanding care for our patients and an excellent service for our clients. We are all local so we know the area and know our client base very well."
"We have a loyal and knowledgeable client base and, with such a good team in place, there is huge potential to grow the practice further. I have been an equine vet for 15 years and Lester brings 12 years of experience, plus we have some young, talented vets who have great careers ahead of them."
The practice is part of VetPartners, which has more than 140 equine, farm, small animal and mixed practices in the UK. Its equine practices include the Rainbow Equine Hospital in Malton, which takes many referral cases from the North East.