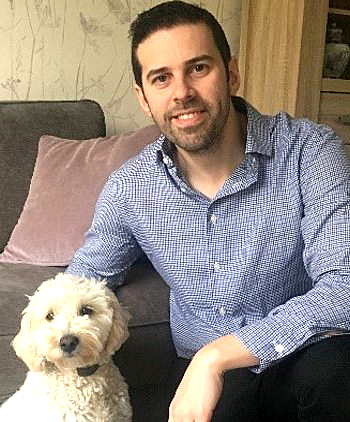 Mars Petcare UK has appointed Chris Rodi as Pet Nutrition Europe Natural Business Unit director. He moves from his previous role as marketing director pet nutrition UK.
During his time at Mars Petcare UK, Chris has played a key part in launching new brands into fast-growing areas such as the recent launch of premium brand Crave. In his new role, Chris will focus on creating and scaling up a new portfolio of natural brands across Europe.
Helen Warren-Piper, general manager of Mars Petcare UK, said: "Chris brings a wealth of experience to the Petcare business and we're thrilled to congratulate him as he takes on this exciting new role. Not only is Chris a passionate, growth-driven marketer, he is also an excellent people leader and has built a strong and talented marketing team which he'll continue to lead forward."
Chris joined Mars in 2010 from GlaxoSmithKline, where he had been the marketing lead for Ribena and Lucozade. During his time at Mars Wrigley Confectionery, Chris led the Mars & Football Association sponsorship and doubled the size of the M&Ms brand. In 2018, he switched segments to become the Pet Nutrition UK marketing director.
"I am thrilled to continue my journey at Mars Petcare UK, particularly at such an interesting time for the UK petcare category," he sasid. "Natural is an exciting trend, which I'm thrilled to now focus my attention on to ensure further growth in this category and development of our world-leading brands."
Chris takes over from Romain Dumas, who moves into his new role as general manager pet nutrition France. Chris will assume the role immediately.