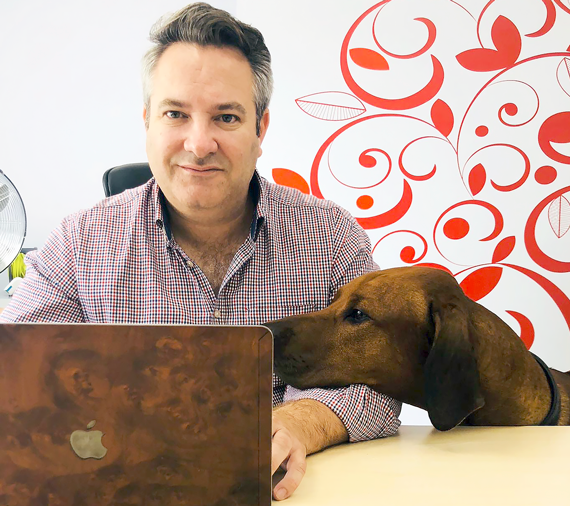 The PFMA's new chairman, Greg Van Praagh, managing director of Benyfit Natural
The Pet Food Manufacturers'Association welcomed its new chairman, Greg Van Praagh, managing director of raw food business Benyfit Natural, at its AGM last week.
Greg takes over from Tony Parkinson, managing director of Town & Country Pet Foods. Tony will continue to play a role as PFMA past chairman, and Nicola Fox, Spectrum Brands general manager Pet UK & Ireland, joins the team as PFMA vice chair.
In addition to his role as PFMA chairman, Greg will also take a seat on the FEDIAF Executive Committee. FEDIAF represents national pet food associations from 18 European countries.
Nicole Paley, of the PFMA, continues her role as co-chair of the FEDIAF Communications Working Group.
On his new appointments, Greg said: "I have represented the commercial raw pet food sector within PFMA membership at the Executive Committee for a number of years now. I am excited and honoured to take up this role shaping the way forward for the industry.
"Being able to share our work and experiences of the UK raw pet food sector with our colleagues in Europe is a fantastic new opportunity. Tony will be a tough act to follow but we have a strong chair team and we will continue to work together."
Michael Bellingham, PFMA chief executive, added: "We have experienced some tumultuous years with Brexit and coronavirus. A strong leadership team has helped us weather these unchartered waters. We've continued to support our members, helping their business operations run as smoothly as possible. Thank you to the chair team and all our committee members who help make this happen.".
The PFMA is the principal trade body representing the UK pet food industry, its 80-plus members accounting for more than 90% of the industry.