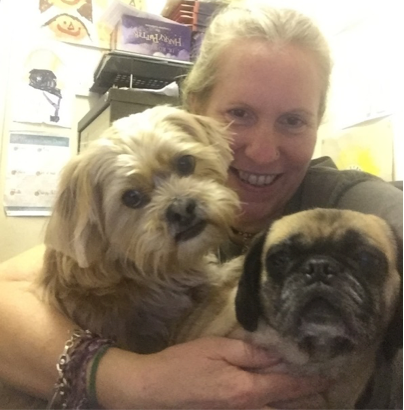 Pets Choice has appointed Becky Lambert as national pet trade manager.
Becky will be responsible for driving relationships between the Lancashire-based company and the pet wholesale trade, while also taking responsibility for the company's field sales team within pet independents.
"This is an exciting new role for the company and has been created specifically to drive the pet trade forward and to optimise the potential for all stakeholders in the channel," a spokesman said.
With a dedicated team, Becky will work across all Pets Choice brands within the independent pet trade and wholesalers around the UK, in particular driving the company's pet trade exclusive brands such as Spike's hedgehogf and aniMate.
EXPERIENCE
Becky joins Pets Choice with almost 20 years' experience in the industry, from starting her pet trade career as an area retail manager at Empire Pet Supplies, going on to spend 13 years as a key account manager with Armitage Pet Care, managing national pet and veterinary wholesalers, pet cash and carries, and major pet trade multiples.
Most recently, she worked with Beco Pets as a senior sales and key account manager and so brings a huge amount of experience to her new position.
Lisa Davies, head of retail & wholesale sales at Pets Choice, said: "2020 saw many changes in the world, one of which was consumers' desire to support smaller, local, independent stores.
"As a British company, we see immense value in bolstering their offering of independent retailers and are excited to allocate more of our business resources to developing this channel. We're delighted to bring Becky on board to lead this venture."
Blackburn-based Pets Choice's portfolio of brands offers a variety of products for pets and wild animals under its brands Webbox, Bob Martin, TastyBone, Spike's, Meatiful, WildThings, Davies and Vitakraft.