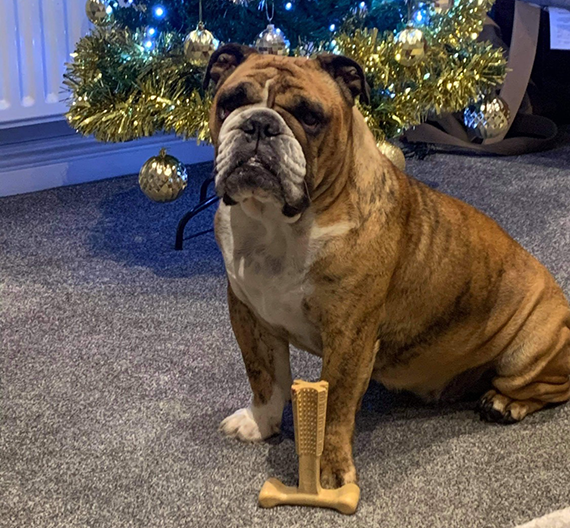 A completely new dog chew toy made from nylon and bamboo is coming to market courtesy of Pet Trade Innovations.
Called Bamboodles, it is tough and long-lasting, combining the natural strength of bamboo fibre with nylon fibres, developed to satisfy even the most enthusiastic of chewers. The product comes in both beef and chicken flavours and its unique shape encourages the dog to carry on chewing, keeping him occupied and helping to clean teeth.
Pet Trade Innovations admits that when it submitted its first order for the product earlier this year, it didn't expect to launch in the middle of a national lockdown, with many of the usual marketing channels unavailable.
But reps being unable to travel and the cancellation of trade shows hasn't stopped the team coming up with creative new ways to market the product and help accounts to promote sales.
Steve Driver, managing director of Pet Trade Innovations, said: "We know Bamboodles is a strong new item and customers are looking for something a bit different to create a buzz with consumers.
"We have made a fantastic new video, starring lots of dogs using and enjoying the product. We are also producing in-store displays and POS to create some excitement when customers enter the store."
The product enters the market this month (December) and Pet trade Innovations is looking for new distributors. Anyone interested in stocking or selling Bamboodles can contact [email protected]