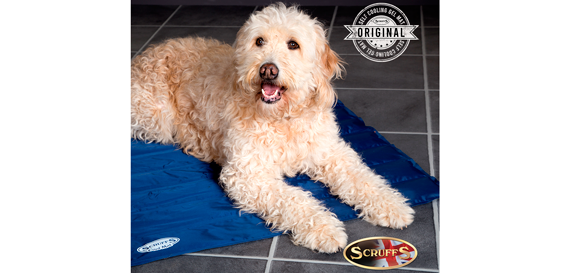 Coming up to the warmer months pets many benefit from the easy-to-use Scruffs Self-Cooling Mat.
This was one of the first pet cooling mats on the market when it launched five years ago. Now Scruffs says it remains one of the most authentic and provides excellent value for money through several distinctive features.
These include a water-based, non-toxic gel, which has been compartmentalised to prevent clumping, and the fact that the product requires no refrigeration and will stay cool for up to an hour.
The self-cooling mat will be typically 5-10 degrees cooler than room temperature. To reset the mat's cooling properties simply leave it unused for an hour, there is no need to freeze or refrigerate.
The mat is available in multiple sizes and can be used alone, with an existing pet bed or in a pet carrier.