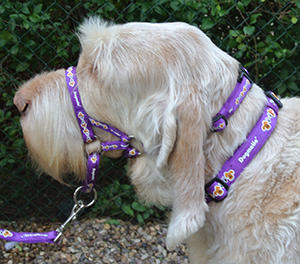 Dogmatic has won the 'Product I can't live without' category in the Your Dog Magazine Product Awards – for the EIGHTH time!
"This is a wonderful achievement for Dogmatic to become the first company to win such an amazing accolade for the eighth time in a category that spans the Pet product market," said Dogmatic UK managing director Zoe Lewsley.
"We are incredibly proud and grateful that our customers have taken the time to post in their votes once again, despite the current unprecedented times we are all dealing with.
"We know that the Dogmatic has helped our customers continue to walk their dogs and enjoy one of the few activities we have been able to experience this year.
"We are always delighted to hear how much the Dogmatic Headcollar has helped owners and their dogs and it is their 'must have' product. It is wonderful to have such a loyal, growing customer base who continue to 'spread the word' about Dogmatic."