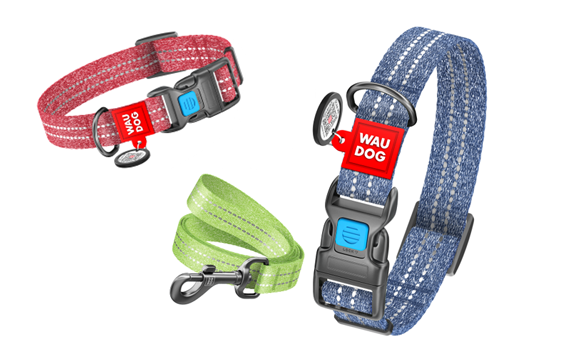 The WAUDOG Re-cotton range of accessories from the COLLAR Company has won the prestigious CIPS Innovation Award-2021 in the Supplies and Accessories category.
The award is presented annually to innovative manufacturers for the most original products, high standards, and contribution to the development of the pet industry.
As the winner, Re-cotton accessories will receive media support from CIPS in China and beyond and be showcased on the CIPS website in the new products section.
"Sustainability is a strong trend in recent years. COLLAR Company's partners and customers want to see more ecologically aware and ethical products on the market. We plan to increasingly use recycled raw materials in production and create new, innovative products for pets from them," said COLLAR Company's owner and CEO Yuri Sinitsa.
RECYCLED
The ribbon for the WAUDOG Re-cotton accessories is manufactured from environmentally-friendly recycled raw materials. Such materials are developed specifically to prevent the industrial pollution of the planet.
The natural material makes it hypoallergenic, and the reflective thread added to the ribbon makes the evening walks safer. Each collar or harness features a WAUDOG Smart ID tag with a QR passport that prevents pets getting lost.
The Re-cotton accessories are available in eight colours and plenty of sizes for all breeds from Chihuahua to Great Dane.