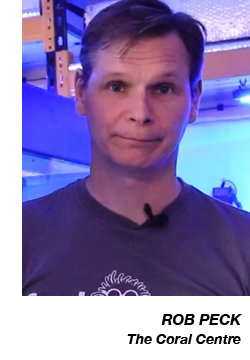 Two new directors were welcomed to the OATA board at the trade association's annual general meeting which was held on Zoom.
Dr Sean Evans of Wharf Aquatics and Rob Peck of The Coral Centre were voted onto the board after vacancies were created when a number of long-standing board members stepped down.
Kevin Barton of ALF, Dr David Pool of Fish Science, Kevin Rose of Lynchford Aquatics and Simon Strode of Tetra have all stepped down from the board.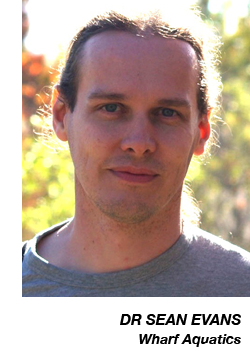 Seneye's Matt Stevensen continues as chair and Pete Carey has taken on the role of incoming vice chair, after an EGM motion that allowed a change to OATA's memorandum of articles to enable the two positions to be held for longer than two years, on agreement by the board.
OATA chief executive Dominic Whitmee said: "It's great to welcome new people to the board and we look forward to hearing their perspectives to our discussions. We are also very thankful to Kevin Barton, Dave Pool, Kevin Rose and Simon Strode for all the input they have given to OATA over the years. We are incredibly lucky to have people who volunteer their time to help OATA and stay with us for a long time. Their hard work and commitment are much appreciated by the staff team."
OATA's board of directors is currently made up of 16 people who represent the whole of the industry, from wholesalers and manufacturers to importers, pond and aquarium consultants and retailers.
The complete OATA board of directors is now made up of:
James Allison, Aquapic Solutions
Pete Carey, CASCO Pet
Laura Carlin, EcoMarines
Robert Edgecock, Independent Aquatic Imports Ltd
Dr Sean Evans, Wharf Aquatics
Caroline Everett, Anglo Aquatic Plants Co Ltd
Neil Hardy, Neil Hardy Aquatica Ltd
Simon Langdale, Maidenhead Aquatics
Philip Lawton, Kidsgrove Tropicals
Ian Paton, Pets at Home
Rob Peck, The Coral Centre
Brian Schaff, TMC
Pete Smith, Aquasense (UK) Ltd
Dr Donna Snellgrove, Mars Petcare
Matt Stevenson, Seneye
Ben Windeatt, Pets Choice