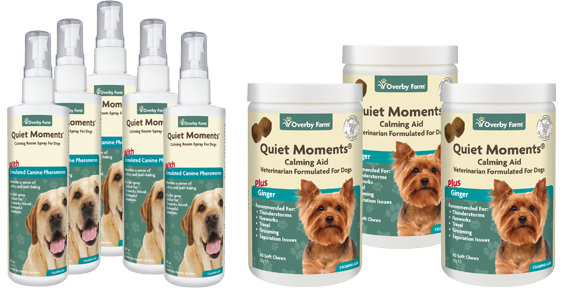 Soft chews and calming sprays designed to help dogs during periods of stress are now available from Overby Farm.
The Quiet Moments Soft Chews are veterinary formulated with a blend of thiamine and L-tryptophan, which help to reduce stress and tension and infused with ginger to support sensitive stomachs. They are suitable for pets over 12 weeks old.
The Quiet Moments calming spray is suitable for cats and dogs, including puppies and kittens over three months.
Specially formulated to simulate the reassurance of natural pheromones, the spray provides pets with a sense of safety and wellbeing and is ideal to use in cars, crates, unfamiliar environments, doghouses and on pet beds.
The spray can also be used in association with Quiet Moments Soft Chews when extra support is needed.