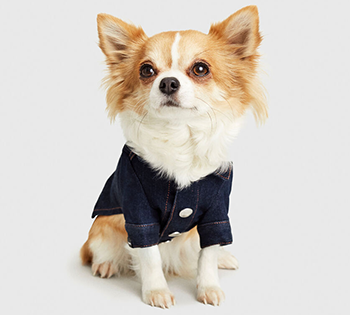 Italian fashion house Diesel – best known for its jeans and denim wear – has created its first range of coats for canines.
The fashionable pieces will be available at selected UK stores when shops are allowed to reopen, and also from its online shop, priced between £80 – £140.
Designs include a signature denim jacket, a camouflage vest and a sweater with 'Brave Wolf' logo.
The jackets and sweaters have been 'designed to fit toy and small-sized little friends' and have been introduced as a result of the boom in pandemic pets.
Called The Diesel Doggies Collection, there are a variety of sizing options including those with longer proportions to suit dachshunds.