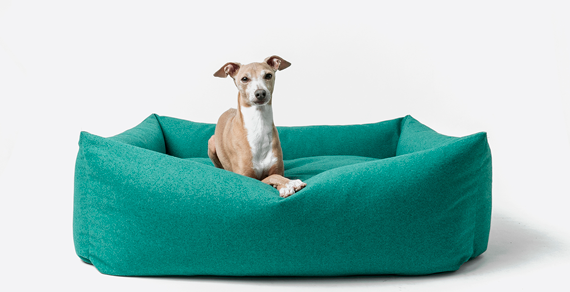 Luxury dog bed manufacturer Charley Chau has announced the latest addition to its range in the form of the Bliss Bolster Bed.
The Bliss Bolster Bed has a deep-filled 'luxury' mattress as a base, with four ethically-sourced duck down and feather bolster pads.
Mini Bolster Pads are also available to offer a dog more options for comfort and to give a style-conscious pet owner more than 150 colour-combinations to choose from.
The British company says the Bliss Bolster bed brings its range full circle as it was buying a poorly made bolster-style bed ten years ago that propelled sisters Christine and Jenny Chau to embark on their journey of designing comfy and stylish dog beds.
The bed is made from high-performance upholstery grade material and covers are machine washable.