Dr Andrew Miller, a pet nutritionist at Premier Nutrition, looks at how the trend of humanisation has developed over the past 10 to 15 years, and what he expects to see in the future of pet feeding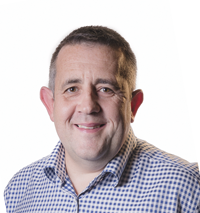 Pets are an important part of families and their meals represent this position in homes, with health-conscious pet parents opting for diets that reflect their own food choices in their pets' meals.
Pet nutritionist Dr Andrew Miller said that one of the most commonly seen choices made by pet parents – and which is no stranger in any pet food aisle – are foods with no added gluten or grains. He said: "A growing proportion of the human population is turning towards gluten-free diets, which is also reflected in their pets' diets.
Sometimes because of a pet's intolerance, but many simply out of the owner's choice.
"However, the Food and Drug Administration (FDA) is currently investigating potential links between cases of dilated cardiomyopathy in atypical dog breeds in North America and grain-free, high-legume content diets.
"While there is no link proven to date, this speculation demonstrates how the industry should carefully consider how consumer trends can affect pet nutrition."
Raw food
Andrew said that manufactured raw pet food may now command up to 10% of the UK market, with many new players entering in the last few years, but some owners still choose to independently home-cook their own pet's meals.
"However, there are some concerns as to whether these home-prepared meals are nutritionally complete. As with all foods, raw diets need to be carefully formulated to meet the animal's needs," he said.
"It is important therefore for pet owners to choose raw foods from a reputable supplier or seek professional nutritional advice when preparing meals at home."
Palaeolithic diets
"Stepping up a level from no added gluten or grain diets, the Palaeolithic feeding trend has seen growth in recent times. These foods generally provide a high-protein content and often include more novel meats such as kangaroo or bison," he said.
"This trend has come about from owners seeking what is perceived to be a more natural diet for their pets, but the sustainability of these foods for cats and dogs needs further consideration."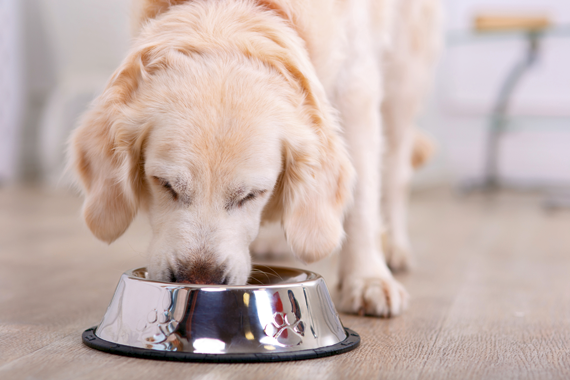 Individualisation
Andrew added that individualisation is another key market trend in several consumer product segments, including pet foods.
"The provision of diets formulated specifically for a particular animal is a growing phenomenon, with companies developing ever more intricate algorithms to determine the requirements of their customers pets. And as nutritional knowledge increases, additional parameters can be included in these algorithms to further define an individual pet's diet," he says.
"But to add further value to these bespoke diets, many companies have set up subscription services as a convenient route to market for the busy consumer."
Looking to the future
Following on from current trends, he believes 'clean labelling' will be one of the next big things in the future of pet feeding. "Owners are looking for a clear list of easy-to-understand ingredients in the pet food they buy.
"When it comes to sustainability, the pet food industry is already doing a lot, as manufacturers take unwanted human food products and turn them into valuable pet foods. But as we see, there are questions around how environmentally friendly some current pet feeding trends really are.
"Take palaeolithic diets for example. Feeding high levels of protein is extremely resource intensive. So perhaps we should turn focus away from producing meat specifically for pet food."
Andrew added that more sustainable protein sources, such as insect proteins, are already gaining ground in pet foods.
"Insects contain 40 to 60% protein and can be harvested year-round, requiring less inputs than other protein sources. However, the scale and cost of production is still a barrier, so there's still some work to be done before the novel protein hits the mainstream market," he said.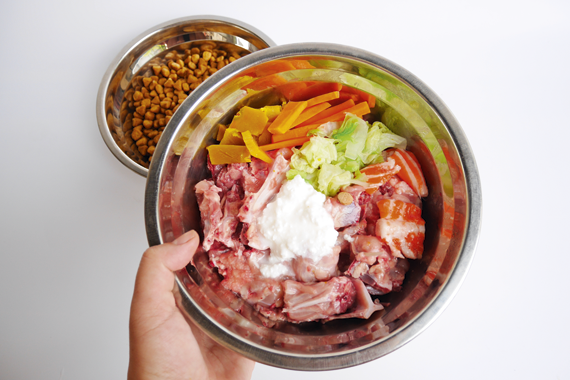 Role of the nutritionist
With feeding trends changing all the time, the roles of the pet nutritionist and pet food manufacturer are made more complex.
Andrew explains how he and the Premier Nutrition team must stay ahead of the curve and be ready to change formulations and recommendations as soon as new trends hit.
"Each product is totally different and requires a unique premix, so to keep up with rapidly changing needs, we ensure our team of pet nutritionists has an in-depth understanding of how different ingredients act nutritionally and how they can be balanced to ensure a product is complete, safe and promotes well-being in our pets.
"But a pool of knowledge to inform diet formulation must be backed up with regular updates, which is why we regularly use research papers, trial data and our own raw-ingredients matrix to assist in the decision-making progress," he said.