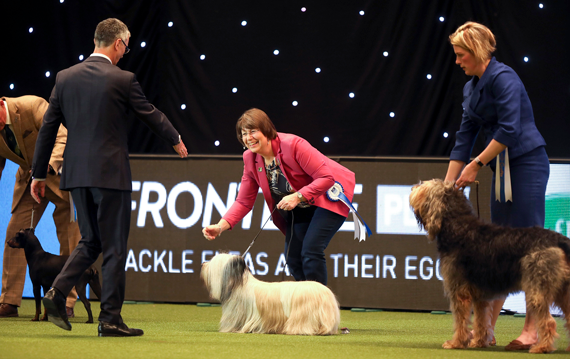 Crufts revealed the dogs that have qualified for the final of this year's Kennel Club Vulnerable British and Irish Breeds Competition.
The competition aims to raise awareness of Britain and Ireland's rare native dog breeds and recognising those breeders and owners ensuring their continued survival.
Twenty-nine breeds have qualified this year including the bearded collie, deerhound, English toy terrier, Irish wolfhound, King Charles spaniel and Welsh corgi.
Crufts show manager Vanessa McAlpine said: "We are delighted to be able to showcase these special breeds in this way and would urge visitors who may be interested in acquiring one of these breeds to also spend time in the Discover Dogs area of Crufts in Hall 3 where the dogs can be met at close quarters."
More information on the vulnerable British and Irish breeds can be found on the Kennel Club website.
Crufts takes place at the NEC, Birmingham from March 5-8.