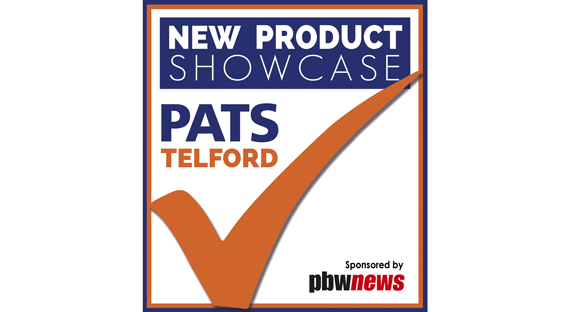 The organisers of PATS Telford are pleased to announce that the highly-prized New Product Awards will go ahead despite September's show being cancelled due to covid-19 restrictions.
The awards, sponsored by pbwnews, will give suppliers and manufacturers the chance to showcase their new launches to retailers and buyers.
PATS exhibitors are now being invited to enter the New Product Showcase online before the closing date of September 28, 2020. All entries in the eight categories will then be put before a panel of independent retailers at a special judging day organised by pbwnews.
"We're really pleased that the New Product Awards are still taking place this year," said organiser Gordon Thomas, of Impact Exhibitions and Events.
"I'm grateful for the continued support of pbwnews, who have been sponsors of the New Product Showcase since its inception in 2009, and thanks to their help these coveted awards are able to take place this year.
"Companies have told us that winning a PATS award has helped them to successfully launch a new product, so there is no greater incentive for businesses to be involved."
Just by entering the New Product Awards, companies will guarantee themselves coverage in the September issue of pbwnews. The magazine is producing a special 'Launchpad' supplement showcasing the new products, and this will be distributed with pbw's September issue. All products will also be highlighted on the PATS website www.patshow.co.uk
The winners will then be announced in the October issue of pbwnews and on the pettrade website petbusinessworld.co.uk
The eight categories making up the New Product Awards are:
> . Cat Food and Products
> . Dog Accessories and Toys
> . Dog Food and Products
> . Dog Treats and Products
> . Dog Harnesses, Leads and Dog Wear
> . Grooming Products
> . Pet Care Products
> . Small Animal and Bird Products.
All companies have to do is enter as usual via the PATS website (www.patshow.co.uk) and then send their new products to Michele Swales, pbwnews, 6 The Rickyard, Clifton Reynes,
Olney, Buckinghamshire MK46 5LQ. Products need to reach Michele by September 28 for judging.
To enter the awards simply click here