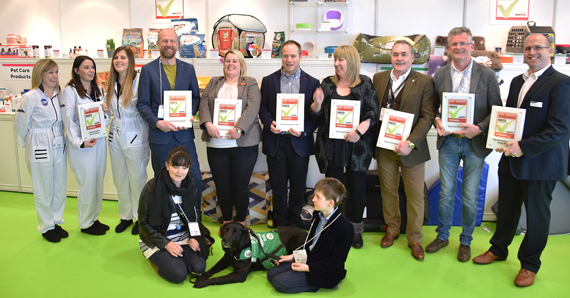 The winners of the PATS Sandown 2019 New Product Awards, sponsored by pbwnews, were chosen by a team of expert pet retailers, who arrived at the show first thing this morning (Sunday, February 10) to make their choices from a record number of new products entered.
Their decisions took into account a number of guideline criteria such as product innovation, design, quality, packaging and value for money.
The judges agreed that the New Product Showcase had produced a high calibre of entries with a tremendous amount of innovation. They were pleased to see such a wide range of products and felt the majority of items on display showed great originality.
The awards were presented to the winners by show organiser Gordon Thomas and Karen Pickwick, director of pbwnews.
WINNERS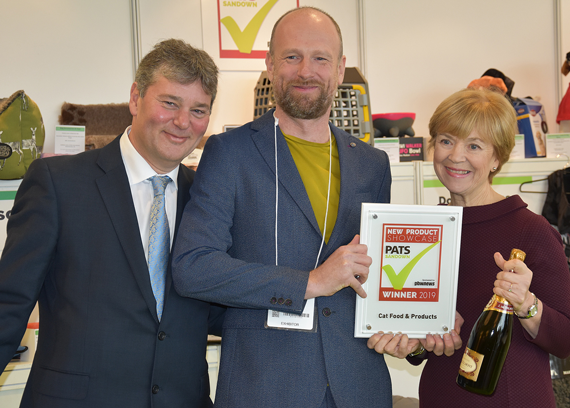 Cat Food Products
Cat Circus Display Stand and Collars (stand S12)
James & Steel
The judges said: "This product stood out for its design variations. It is well thought out and has a great price point. The neutral colours, too, make interchangeable for both sexes. A good product to market."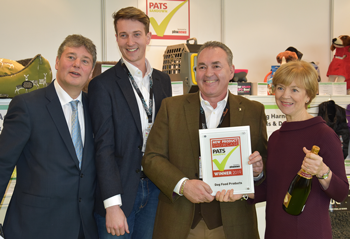 Dog Food Products
Nutriment Support Range (stand C13)
Nutriment
"This is a UK-sourced product with great packaging. Aimed at dogs with special dietary requirements, it is a safer way for the general selling of raw foods."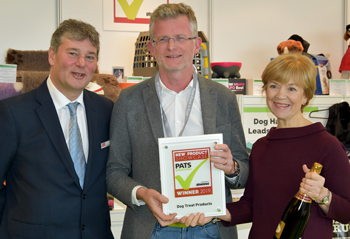 Dog Treat Products
Country Hunter Superfood Bars (stand F14)
Natures Menu
"With the attractive price point and good packaging, this product stood out on the showcase. The judges also liked the great variety of flavours."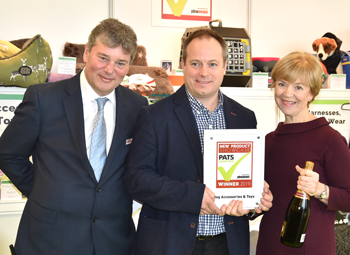 Dog Accessories and Toys
Henry Wag Drying Coat (stand M5)
3P Enterprise
"This is a reasonably priced, good quality product that is easy to wear and easy to get on and off.".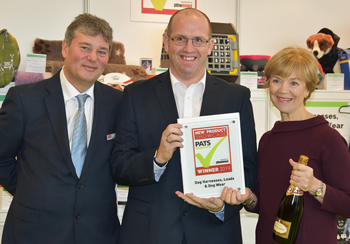 Dog Harnesses, Leads and Clothing
Lifting Aid (stand S9)
Trixie
"This product is well positioned in the market place and is a thoughtful design. The good price point adds to the attraction of the product."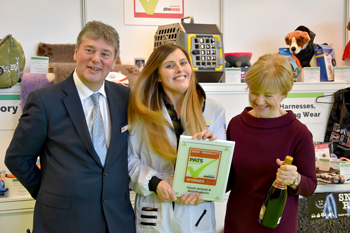 Small Animal and Bird Products
Nutri Pressed Guinea Pig Pellets (stand T15)
Marriages
"This is a particularly well-thought-out product, as it is both grain-free and cold-pressed, meaning that all the nutriments are retained, which is key for guinea pigs."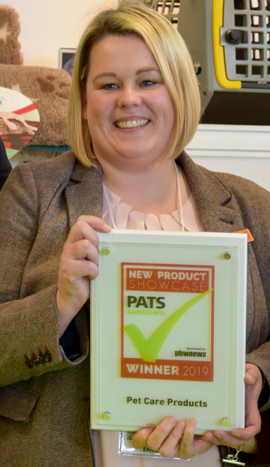 Pet Care Products
Golden Paste for Pets (stand F18)
The Golden Paste Company
"This turmeric supplement is easy to use and is a good addition to the market. It is seen as a cost-effective product with a good price point."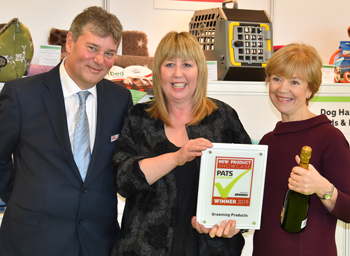 Grooming Products
The Fast & Furious Drying Safety Snood (stand A6)
Water Master Ltd
"This product is of good quality and design and in particular will suit nervous dogs, calming them. It has a good price point, too."
There is still plenty of time to visit PATS, which is open until 5pm today (Sunday) and from 9.30am-4pm tomorrow. Entry and parking are free.
For further details, go to: wwwpatshow.co.uk