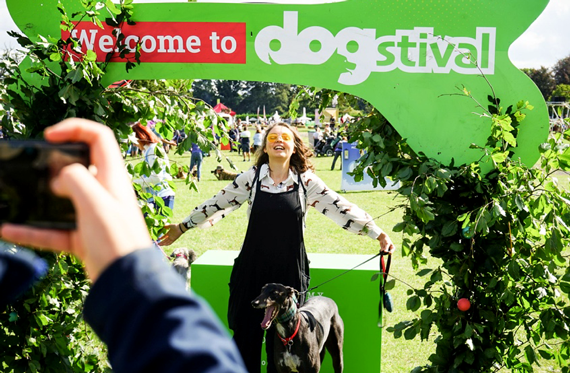 The first four-legged festival off the starting blocks this summer, Dogstival, is set to be a celebration for furry friends at Burley Park in the New Forest on Saturday and Sunday, June 5-6.
The event will support a range of charities including The Dogs Trust, Service Dogs UK, Pets As Therapy and Support Dogs For Epilepsy & Autism, with £5 entry to the Fun Dog Show and any donations via Dogstival's free show programme, split equally between the causes.
With a range of restrictions and safety measures in place, Dogstival was one of the few live events able to take place in 2020. This year, May 17 is the key date, when large gatherings of up to 4,000 people outside in a managed space will be permitted.
Dogstival's organisers says they will monitor government guidelines and work closely with the local authorities to ensure an event that is safe and compliant. Burley Park offers acres of space to allow easy social distancing and extra hygiene measures such as multiple hand sanitiser stations
throughout and on-site cleaning teams will be in place throughout the event.
Dogstival organiser Richard Nowell said: "We can't wait for June to arrive and are excitedly putting together a show programme that celebrates the coming together of those four-legged friends, who have been the best therapy this past year.
"We're a team of passionate dog lovers and every little feature and activity we plan has one thing at the heart of it – a dog's delight – and we're counting down the days until we can get together with friends old and new in our beautiful home at Burley Park."