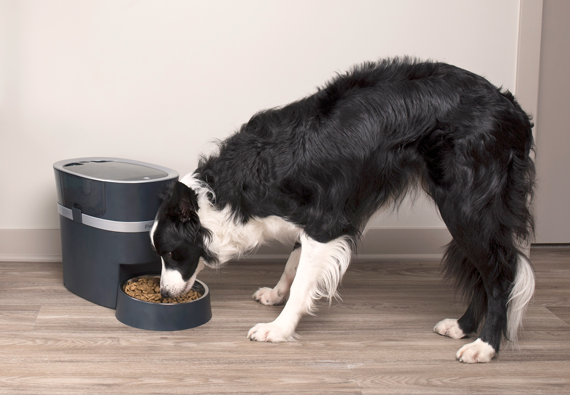 PetSafe Brand unveiled its Smart Feed Automatic Pet Feeder at PATS Sandown.
The hi-tech feeder works with owners' phones, allowing them to schedule, monitor and adjust their pets' meal timetable from anywhere with its user-friendly smartphone app.
Meals can be scheduled for up to 12 times daily in a range of sizes and the feeder has an optional Slow Feed setting for pets who tend to eat quickly. For added convenience, the feeder notifies owners when the food container is running low or empty.
PetSafe has also developed a set of video and content assets to help retailers with the digital launch of the product.