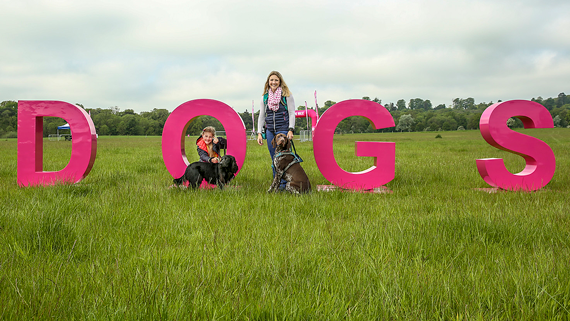 DogFest 2021, in partnership with Bought By Many, is back at a number of venues across the UK this September.
The weekends will play host to an array of activities including dog shows, dramatic displays, have-a-go activities, shopping village, festival food, refreshments and music.
DogFest will also be attended by famous faces including Clare Balding, Michaela Strachan, Matt Johnson and Calum Best. Guests will be able to spot celebrities on two legs and four in the crowd enjoying a stroll, or up on the Live Stage, where they will be hosting interviews and other interactive activities for dogs and owners.
Visitors can sign up their dogs for various favourite activities from previous years, as well as new additions to the 2021 show line-up, including the have-a-go activities such as hay bale racing (sponsored by YAKERS), dog diving, dogstacle course (sponsored by Pet Active Life), obedience challenge, agility and more.
DogFest offers more than just entertainment, as it also provides tips, tricks and advice from guest experts on a variety of topics including animal health and welfare, veterinary developments, dietary requirements, behavioural psychology, new ownership during the pandemic and much more. Plus a chance to chat to the UK's largest dog charity, Dogs Trust, Dogfest's official charity partner, to find out about fundraising opportunities or re-homing.
To top off the 'dog's best day out ever', visitors can also enter them into the Fun Dog Show sponsored by Bought By Many.
LOCATIONS AND DATES
DogFest South
September 11-12
Knebworth House
Hertfordshire
DogFest West
September 18-19
Cirencester Park
Gloucestershire
DogFest North
September 25-26
Tatton Park
Cheshire