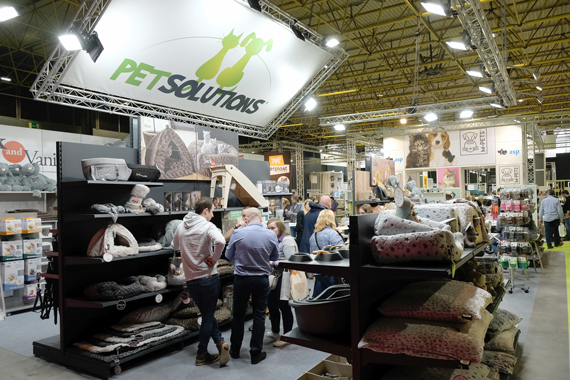 Organisers of pet trade exhibition Anido, in Belgium, say the 21st show was 'an unqualified success', with 4,871 visitors from 22 countries.
"Initial reactions from exhibitors and visitors were extremely positive: a comprehensive trade show, beautiful stands, an engaging professional atmosphere and plenty of new products," a spokesman said.
"This year's event saw countless new products designed with ecology and sustainability in mind. It was also evident that some manufacturers are switching from 'global' to 'local' – items produced at home or in neighbouring countries, ingredients sourced from regional producers, and so on.
"Finally, we noticed that many stand-holders are offering an 'offline' range, designed solely for speciality pet shops and that isn't available from the (big) players in the e-commerce market."
At 4,871 visitors, attendance was similar to the last show in 2018. About a quarter of these sustained visitor numbers were from outside Belgium, mostly the Netherlands (13%) and France (9.6%).
The winners of the New@Anido-awards 2020 were Edgard & Cooper with the doggy dental stick in the Food category; Weenect with the latest version of the Weenect GPS-tracker in the Accessories and car category; and Supplies for Pets with the Bio Compostable poop bags in the Natural & Sustainability category.
The next Anido is scheduled for February 20-21, again in Kortrijk.