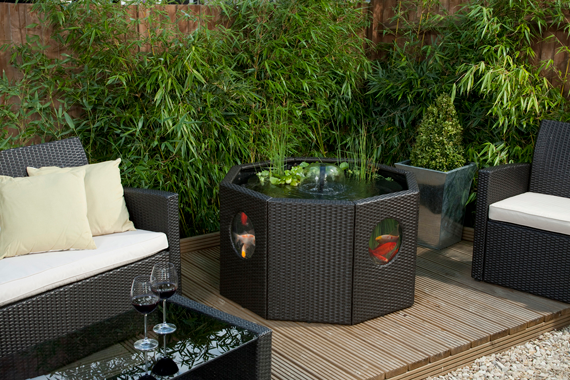 An easy-to-install pool that's ideal for all outdoor spaces offers 'the perfect way for people to attract wildlife to their gardens while helping to encourage emotional well-being'.
The Affinity Living Feature Pool, by water garden experts Blagdon, can be erected anywhere in a few hours and is designed with easy set-up and maintenance in mind.
Blagdon development manager Andrew Paxton said: "Water is one of the most fascinating and relaxing elements that you can incorporate into your garden. Whether it is a still pond that reflects everything around it or a gentle fountain, it holds a fascination for both the young and old. What's more water gardening is a pleasure that can be enjoyed and afforded by all.
"Water in the garden provides a calming and positive aura and watching the wildlife visiting or living in a pond or listening to the burble of water can help with meditation, mindfulness and our mental well-being. It also helps lower your heart rate and reduces the everyday stresses and strains that we all have to deal with in our increasing technology-driven and busy lives.
"The introduction of new pool designs in recent years that offer a full life support system such as our Affinity Living Feature Pool have revolutionised water gardening. These advances mean that water features can be created with ease, even on small patios in city settings."
The Affinity Living Feature Pool is a 'take-away, plug-and-play' fish pond and water feature. Its features include planting baskets; three fountain; an LED spotlight; fibre-reinforced liner; rust-proof aluminium frame; all-in-one low-voltage pump, filter and lighting 'Life Support System'.
The Affinity Living Feature Pool has an SSP of £269.99.