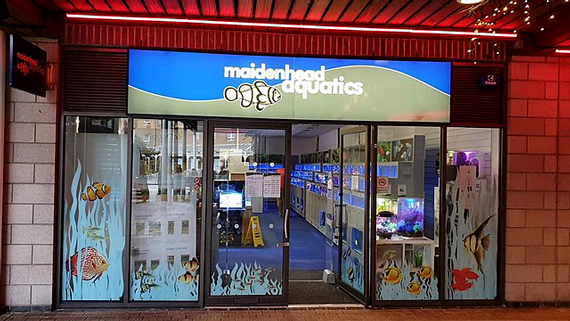 Fishkeeping chain Maidenhead Aquatics faced a few hurdles before the grand opening of its latest store.
The new shop, which has its own Facebook page, celebrated with face-painting, prize draws, balloons and festivities when it opened its doors on February 29.
However, there were a few obstacles to be overcome as the store wanted to ensure perfect conditions for its livestock. It was also still awaiting a 'Feed the Fish' pond and a shrimp and fighter system.
Scott Young, Acting Partner and owner of Maidenhead Aquatics in Hastings and Brighton, told Absolute Magazine: "Setting up the store was a real challenge as we had to install state-of-the-art systems, to make the environment more healthy and relieve the stress on fish."
He added that as members of OATA they were proud to lead the way for responsible fish keeping and run programmes such as the Big Fish Campaign and its own Fish Keeper Fry programme for Primary School children.
Maidenhead Aquatics is the UKs largest aquatics retailer, employing more than 800 staff at 160 stores. This latest store is the first for Brighton and has been sited at Brighton Marina.
Kirsty Pollard, centre manager for Brighton Marina, said: "This is an exciting new addition for Brighton Marina.
"Not only because of the nautical theme but because Maidenhead Aquatics is leading the way in educating children on how to look after their fish properly, which is really encouraging."