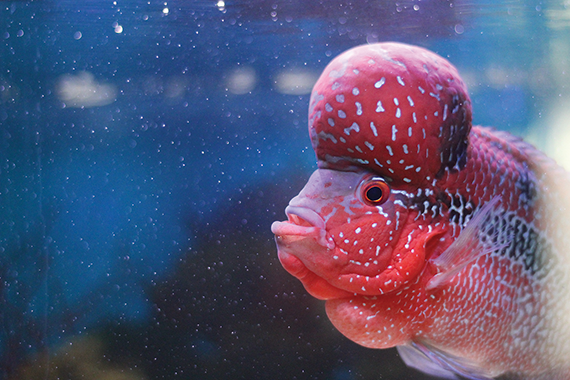 Indonesia has seen a huge upswing in interest in fishkeeping since the coronavirus pandemic, according to reports from aquarium stores.
Some of the interest has been in breeding edible fish but much has been in ornamental varieties, seen as a new hobby for people observing lockdown restrictions.
One aquarium shop in Jakarta reported up to 50 per cent increase in sales since the country began imposing large-scale social restrictions to curb the spread of covid-19 in April.
Some of the new fishkeepers are hoping their hobby will bring in extra cash if they manage to breed and sell particularly exotic varieties, while others are merely enjoying the discipline and care of looking after their new friends.
Jap Kam Fat, 56, told Channel News Asia that he had started keeping flower horn fish for pleasure.
"I can spend hours a day just staring at my aquarium. Looking at the fish is just like looking at your kids. It gives me joy to see how much they have grown and how much they have changed," he said.
The retiree said he was drawn to the flower horn's vivid colours, patterns and distinctive head shapes when he began keeping them a month ago.
"There's an art behind raising the perfect flower horns. And that is what I was really drawn to when I started keeping these fishes," he said, adding that he would only consider selling them if offered a very good price.