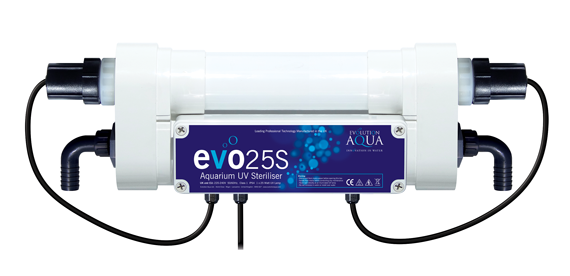 Multi-award-winning manufacturer Evolution Aqua has launched a range of UK-manufactured aquarium UV sterilisers.
Available in two sizes, 15W and 25W, the sterilisers can lower disease pathogens and clear green water in aquariums.
Supplied with 360-degree rotating 19mm stepped hosetails, evoUV connect 'quickly and easily' to external filters, powerheads or sump pumps.
The 15W (RRP £99.95) model is for aquariums up to 400 litres, and the 25W (RRP £109.95) is for tanks up to 600 litres.