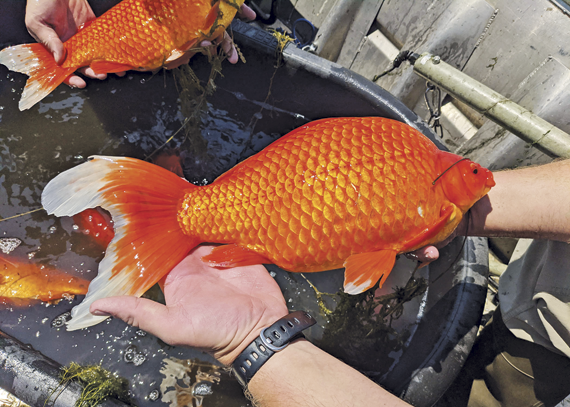 A US city has urged residents not to discard unwanted pet goldfish into local lakes.
The fish are growing to a mammoth size and disrupting the native ecosystem, as well as contributing to poor water quality by disturbing sediment and uprooting plants, the city of Burnsville in Minnesota said in a tweet.
Following the discovery of several enormous goldfish in Keller Lake it said: "Please don't release your pet goldfish into ponds and lakes. They grow bigger than you think."
In Minnesota, goldfish are a regulated invasive species, meaning it is illegal to release them into public waters. Once there, they can breed and dominate native species.