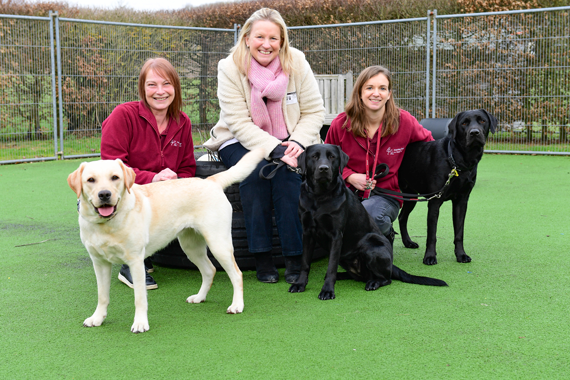 Hearing Dogs for Deaf People has been chosen as VetPartners' charity for 2019.
The charity trains dogs to alert deaf people to important and life-saving sounds, such as fire alarms, intruder alarms, oven timers and baby monitors. Its dogs also provide emotional support and companionship.
The charity currently has around 500 dogs in training and has created nearly 2,500 working hearing dog partnerships, for both children and adults, across the UK.
Hearing Dogs' fundraising relationships manager, Jo Wengler, said: "The cost to train and support each hearing dog throughout their lifetime is £40,000 and, as we receive no government funding, we do rely on donations. The support of VetPartners will directly help us to train more life-changing hearing dogs."
Last year, VetPartners raised £10,000 for its chosen charity, Blue Cross.