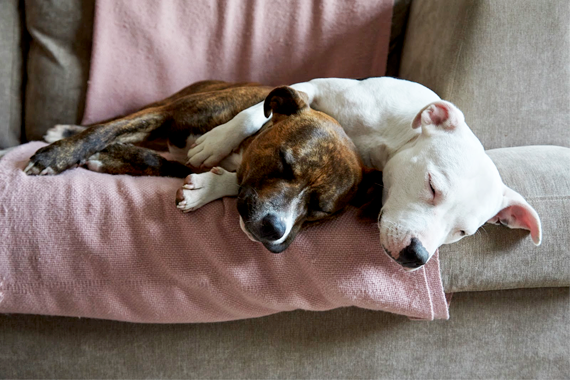 The number of Staffordshire bull terriers arriving at RSPCA centres has fallen by 34% over the last five years, according to the charity.
While Staffies and their crosses remain the most common breed of dog coming into its care, the overall figure is falling year on year.
RSPCA dog welfare expert Lisa Hens said: "Unfortunately, Staffies have suffered a great deal from overbreeding and bad press. They're definitely Britain's most misunderstood breed…
"Sadly, they're often taken on as 'status dogs' and can be found at the centre of anti-social dog behaviour due to the way in which they've been reared and trained; and the behaviour and attitude of their owners.
"However, given the right home and care, Staffies can make absolutely wonderful family pets."
Recently, the Staffordshire bull terrier was named the country's favourite dog on ITV's 'Britain's Top 100 Dogs Live'.