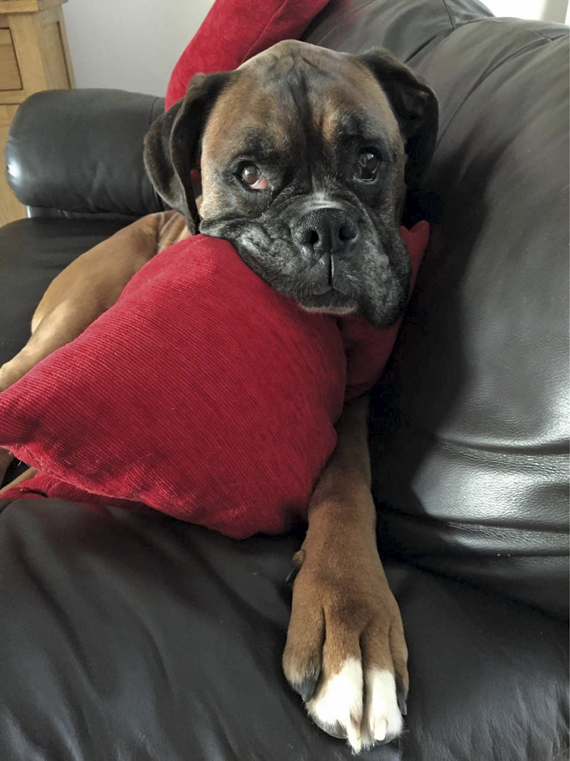 A professional dog walker has told how skills from a recent PDSA first aid course helped to save the life of a dog in her care.
Karen Hodge was walking Travis the boxer in woods near Mansfield, Nottinghamshire, when he seemed to slip and tumble down the hill.
She said: "He lost control of his bowels and then I saw he'd stopped breathing and his eyes were glazing over."
Karen had recently completed a PDSA Pet First Aid course, organised by the charity Notts & Yorkshire Boxer Rescue where she volunteers.
"I never thought I'd be using the skills so soon, but something just took over – I went into automatic mode and knew exactly what to do."
Karen said that Travis's heart had stopped and he wasn't breathing, so she started CPR.
The dog recovered and was taken to the vets and, when his heart stopped again while on the way, Karen's daughter, Emily, administered CPR under instruction.
Travis' heart stopped a third time at the vets and, once resuscitated, was taken to a specialist where he was diagnosed with dilated cardiomyopathy. This is where the heart becomes enlarged and floppy so it's unable to push blood around the body as well.