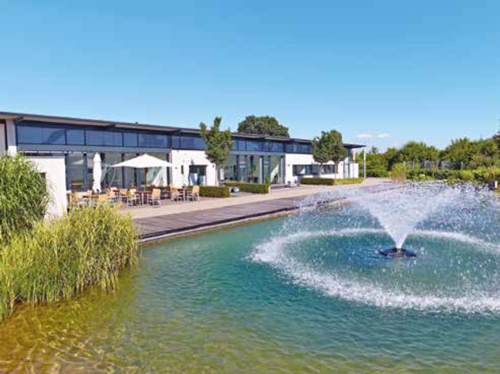 OASE Living Water has acquired the Söll Group, a leading German supplier of specialised water treatment products, water analysis and filtering technology, and premium fish food for consumer and commercial applications.
Market-leading water gardening specialist OASE, based in Hörstel, offers a suite of products designed to create the 'tranquil, inviting outdoor oases, from simple to elaborate'
The Söll Group has a 25-year history of developing and producing environmentally-friendly and innovative premium water treatment products for both end consumers and professional contractors. It designs systems for ecological maintenance of natural and man-made bodies of water and for the treatment of drinking water and waste water. It also offers water analysis instrumentation for the management of water resources.
Söll will benefit from OASE's global distribution capability, which will
expand the market for Söll's products internationally – and Söll provides OASE with a leading research and development capability and product portfolio that significantly enhances OASE's existing water treatments offering.
EXCITING MILESTONE
"Söll's expertise is highly complementary to OASE's current line of products and services," said OASE CEO Thorsten Muck. "OASE's customers, from hobbyists to expert users to commercial contractors, stand to greatly benefit from Söll's solutions. The acquisition is an exciting milestone for OASE and promises to open up myriad business opportunities."
Thomas Willuweit, founder and managing director of Söll, added: "Partnering with OASE puts us in a position to introduce Söll's extensive range of innovative, premium products and systems to an international market. Together, we aim to offer the most comprehensive array of water treatment solutions to meet the varied needs of our end consumers and professional-use clients."
For Söll's existing customers, all established products and services will continue to be available.
The Hof, based Söll Group employees 80 people and OASE has more than 700 employees worldwide and production facilities in Germany, the US, Italy, China and the UK.