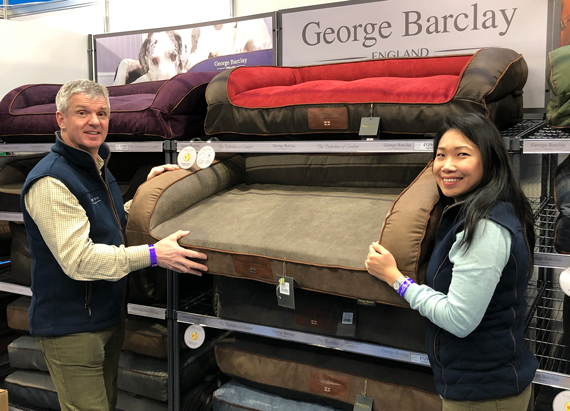 Pet bedding manufacturer George Barclay has celebrated its first year in business.
The company launched its Country-themed, dog bed collection at Crufts 2018 and has since added numerous colours and styles of beds to provide a comprehensive offering to its growing customer base.
At Crufts this year, George Barclay unveiled its new shelving system, specifically sized to display its bedding collection, to be rolled out in a number of garden centres.
Managing director Carl Chambers said: "Crufts has surpassed all our expectations, we've received a lot of great feedback from all the customers we've seen…
"The one comment I'll always remember was from one of the first customers we served a year ago, who visited us specifically to sing the praises of our product and complain that her dog preferred our bed instead of being on the sofa with her!"