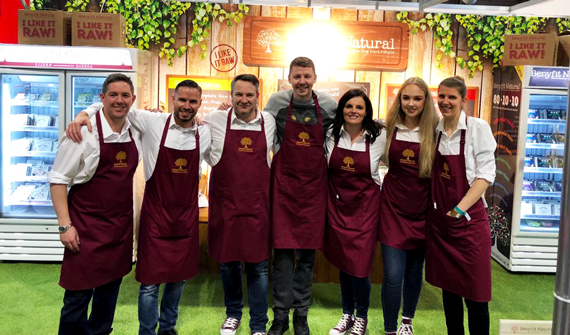 Benyfit Natural will be hosting several expert guests at its stand at Crufts from Thursday to Friday this week.
Guests attending include:
– Zoologist Dr Isla Fishburn
– Veterinary surgeon Adele Fitzpatrick
– Vet Dr Nick Thompson
– British agility team member Stacey Irwin-Burns
– Presenter of BBC Radio show 'The Barking Hour' Anna Webb.
Benyfit Natural will also showcase its new World Explorer range, in addition to its existing 22-strong product range. The new products come in 500g packs and are available in four new recipes: Italian Buffalo, African Zebra, Australian Kangaroo and Welsh Lamb.
Greg Van Praagh, lead UK operations & frozen R&D, said: "This year we expect to see an even bigger number of visitors to our stand and look forward to welcoming our special guests to help share their knowledge and expertise."
Crufts will be held at the NEC, Birmingham from March 7-10.