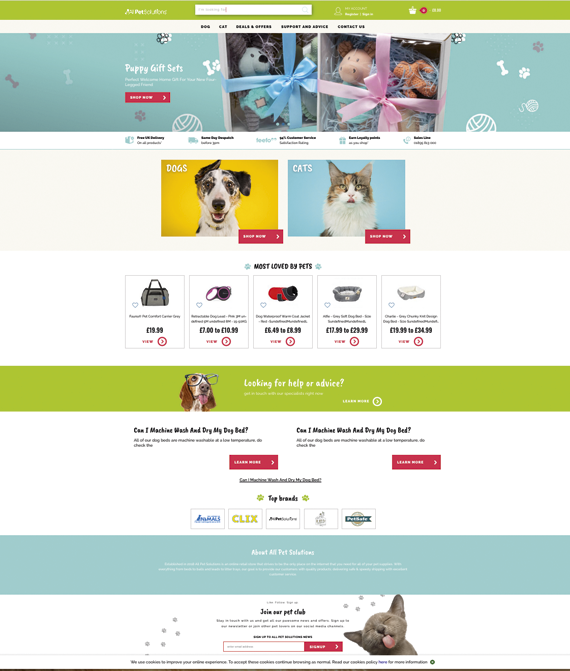 Online aquatics retailer All Pond Solutions has launched its sister website, All Pet Solutions.
As with its fishkeeping site, All Pet Solutions (www.allpetsolutions.co.uk) offers a wide range of innovative and competitively priced pet products, from dog beds to balls and leads to litter trays from both own-label and leading name brands.
Managing director Brett Owen said: "We are thrilled to be launching our new pet site as part of our extensive growth strategy for 2019. We know that many of our customers are owners of furry and fishy friends alike, so we are now able to offer a great range of dog and cat supplies, in addition to helping with all of their fishkeeping needs.
"It is a very exciting time for the company and we are looking forward to launching new product collections on the site over the coming few months, so watch this space!"
All Pet Solutions will also unveil a new trade site later this year for aquatics retailers and pet shops.
He added: "We understand the importance of developing and upholding strong working relationships with our trade customers, and we believe that a user-friendly online trade portal will further support our clients, offering greater convenience and flexibility when it comes to placing orders."