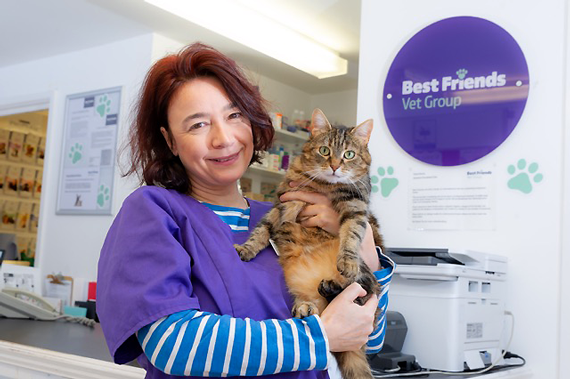 A veterinary surgeon who turned to meditation in a time of need is now sharing its health and wellbeing benefits with colleagues.
Angie Barca, who has completed three years' counselling training based on mindfulness techniques, has introduced classes at her practice, Best Friends Veterinary Group, in Spalding, Lincolnshire and invited everyone from the company to attend.
It comes at a time when record numbers of veterinary professionals are reaching out for help within the industry. Over the past five years, contact with the 24/7 confidential support service Vetlife Helpline has risen by 500%.
Common reasons why they contact the helpline are mental health concerns, workplace stress and employment and career issues.