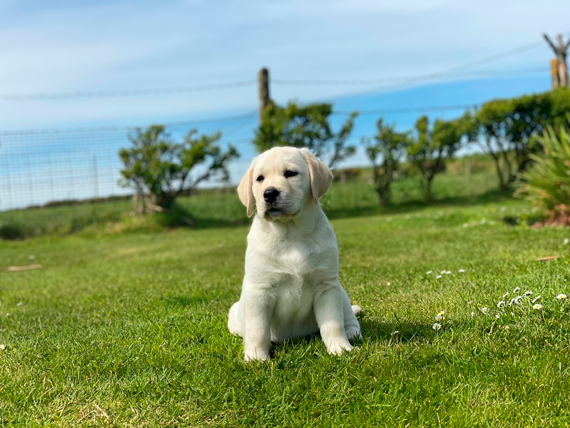 The Royal Veterinary College (RVC) is again calling on dog owners to take part in a national online survey to understand the motivations of purchasers of puppies during 2021.
The results will be compared to similar surveys in 2019 and 2020 to determine whether the changes in puppy buying in the UK seen during the pandemic are still present, or whether behaviour has returned to pre-pandemic levels.
Results from the 2020 survey, which involved more than 7,500 respondents, showed that owners were more likely to buy a younger puppy, pay a deposit without seeing their puppy, be first-time dog owners with children in their household, and pay more than £2,000. Other factors included owners being more likely to see their puppy without their littermates and collecting their puppy from outside their breeders' property or having it delivered.
Vets are concerned that the 'Pandemic Puppy' boom is persisting, adding pressure to veterinary services in the UK. The findings of the new study will be used to help support owners regarding their dogs' future welfare as well as informing the approach that key players within the veterinary and animal welfare sectors should take when sharing educational messaging with prospective owners to better promote canine welfare.
Dr Rowena Packer, Lecturer in Companion Animal Behaviour and Welfare Science at the RVC said: "The pandemic led to changes in the way the UK bought puppies during 2020, due to the many restrictions to travel and social contact during this period. Many of these so-called 'Pandemic Puppies' became much-cherished companions, helping households cope with lockdown life; however, there are concerns that some owners were duped into buying from unscrupulous breeders.
"We are interested in whether pandemic-related changes in puppy buying persisted into 2021, so we can best support owners of puppies bought during this period going forward. We would love to hear from anyone who purchased a puppy during 2021 to share their experiences."
For more information, visit: www.rvc.uk.com/Pandemic-Puppies-of-2021-research or to take part in the survey, visit: www.rvc.uk.com/Puppy2021-survey