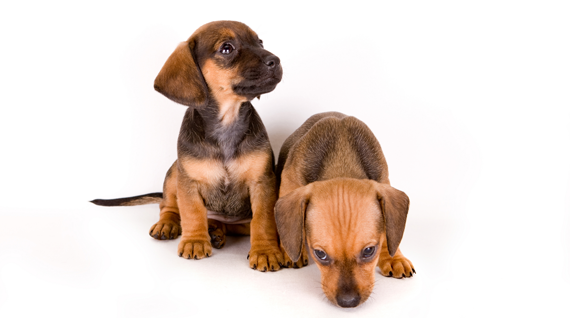 The number of dogs being commercially imported into the UK has surged by more than 50% during lockdown – with imports from Romania leaping by 67% as the demand for puppies soars in the UK.
Annual statistics released by the UK Government's Animal and Plant Health Agency in February revealed the increase in the number of dogs imported for commercial reasons. Dog imports from the EU increased by 52% from 39,562 in 2019 to 60,190 in 2020, while the number of imports from Romania alone increased by 67% from 19,489 to 32,525. This now represents more than half (54%) of all EU imports.
David Bowles, head of public affairs at the RSPCA, said the charity was 'alarmed but unsurprised' by the huge increase. He said: "We've seen the demand for dogs skyrocket during lockdown and, perhaps unsurprisingly, that's led to a spike in the number of illicit breeders and dealers exploiting dogs and conning the public in order to cash in.
"Our frontline investigations into unscrupulous breeders and sellers has uncovered organised criminal gangs who import puppies from overseas – often from Ireland and Eastern European countries such as Romania – to sell on to unsuspecting buyers here in the UK.
"These latest statistics show the scale of this problem – and these figures don't account for the vast numbers of dogs we suspect are being illegally trafficked into the country."
The RSPCA has launched its #ForPupsSake campaign urging the UK Government to increase the minimum age that puppies can be brought into the UK from 15 weeks to 24 weeks, as well as introducing better enforcement checks at the borders.
David added: "We're calling on the Government to crack down on traffickers by bringing in new restrictions at the borders and ensuring better enforcement to stop people flouting the rules."
As well as calling for the UK Government to crack down on the illegal imports of puppies, the animal welfare charity is also encouraging prospective buyers to get their pet safely and, where possible, to adopt instead of shop.
Prospective puppy buyers can use The Puppy Contract – a free online tool that offers a step-by-step guide on how to buy a happy, healthy puppy.
The RSPCA is also supporting the UK Government's Petfished campaign to ensure families think about who is behind the pet, as the charity's own survey revealed that just 51% of UK adults said they were confident in how to find a happy, healthy puppy and 32% said they did not feel confident in how to avoid an illegal or irresponsible breeder or seller.