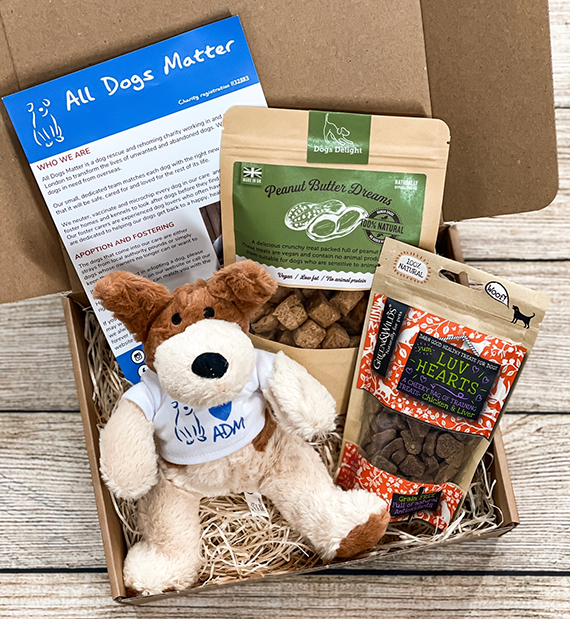 A company providing gift boxes for dogs is donating profits from a new product to rehoming and welfare charity All Dogs Matter.
Rutland-based Bella's Box has added 'The All Dogs Matter Gift Box' to its range with the product containing a super soft dog teddy, Dogs Delight Peanut Butter Dreams treats and Green & Wilds Luv Hearts treats.
"The whole inspiration behind Bella's Box was to provide high-quality grooming products to dog owners, so they could maintain their dog's coat for welfare reasons, during the first lockdown in March 2020," said founder David Bates.
"The business has now grown to include a wide range of products, but always with the welfare of dogs at the heart of everything we do. For this reason, All Dogs Matter is a great fit for us and we're so excited to be able to support this amazing charity."
All Dogs Matter rescued and rehomed over 300 dogs with new owners in 2020. It also found forever homes for 14 unwanted and abandoned dogs from Serbia, Portugal and Egypt.