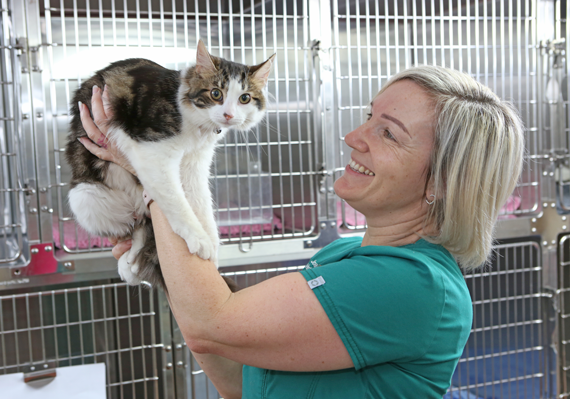 Beechwood head veterinary nurse Joanne Stringer with Milo
A Yorkshire veterinary practice has neutered more than 150 cats as part of a drive to help owners on low incomes.
The free neutering programme, organised by the charity Leeds Feline Friends and carried out by vets at two branches of Beechwood Vets, in Leeds, has prevented potentially hundreds of unwanted litters of kittens.
The campaign, which started last July, is aimed at cat owners on low incomes who may otherwise struggle to afford to pay for their pets to be neutered and two areas of Leeds were targeted where there is a high number of unwanted litters.