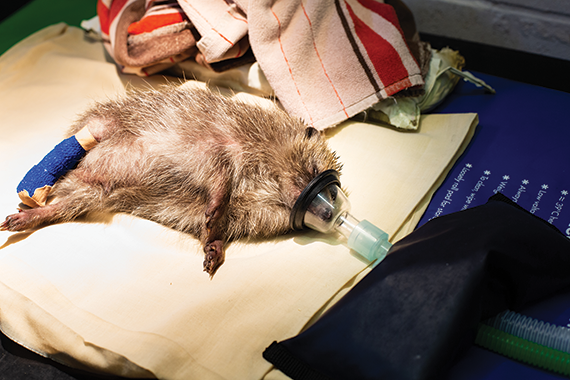 Vets carefully amputated a hedgehog's tiny toe and now, after a full recovery, he's back in the wild where he belongs.
A vet at the RSPCA Mallydams Woods Wildlife Centre carried out the delicate surgery after the prickly mammal sustained a bone fracture that became infected and caused an abscess on his foot.
A member of the public found the hedgehog in a garden, cold and struggling with his mobility.
Vet Joanna Mihr took the decision to amputate the toe and carried out the intricate surgery.
She said: "One of the hardest things after was trying to rebandage his leg as hedgehogs always have a tendency to roll up!"
The hedgehog was not the only wild animal who required a toe amputation recently as the centre has been caring for a young fox who was also struggling with an abscess between its toes.